Client — IG
Category — Online Trading
Project type — Interactive, Data Visualization
IG is one of the UK's biggest online financial trading providers. They strongly believe in the power of diversity and inclusion in the workplace. One of their campaigns was aimed at challenging the idea that the finance and trading sector was not a place for women.
I got involved in the project to create the interactive page for the campaign.
A lot has been said already about the disparity between men and women in the workplace, but we wanted to create something different. We wanted to challenge the clichés of the world of finance, but where did those come from?
Those who don't work in finance got a glimpse of that world from movies such as Wolf of Wall Street, The Big Short or Wall Street.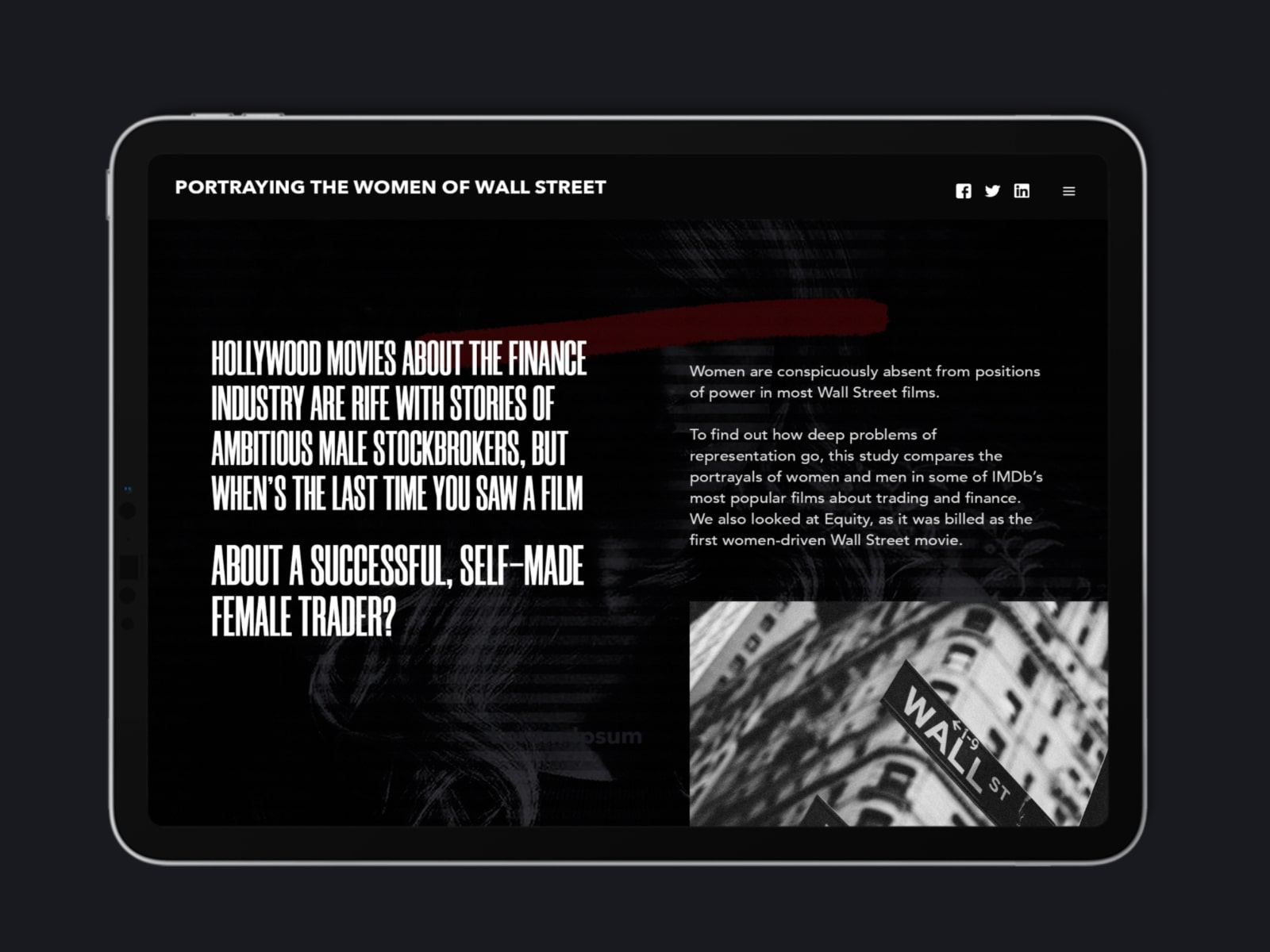 We analysed the most famous films about the world of finance, and documented how women got depicted (spoiler – not really well). We did that by using the Bechdel Test, a well-known method of measuring gender biases in movies. The rules are simple – a film 'passes' if it has:
at least two named women in it

who talk to each other 

about something besides a man

With the data collected by the research team, I designed the data vis elements that appeared on the page. I first sketched the layout and worked out the interaction with the dev team. We then created a functional prototype to show to the client and finalised the visuals by adding the rest of the details.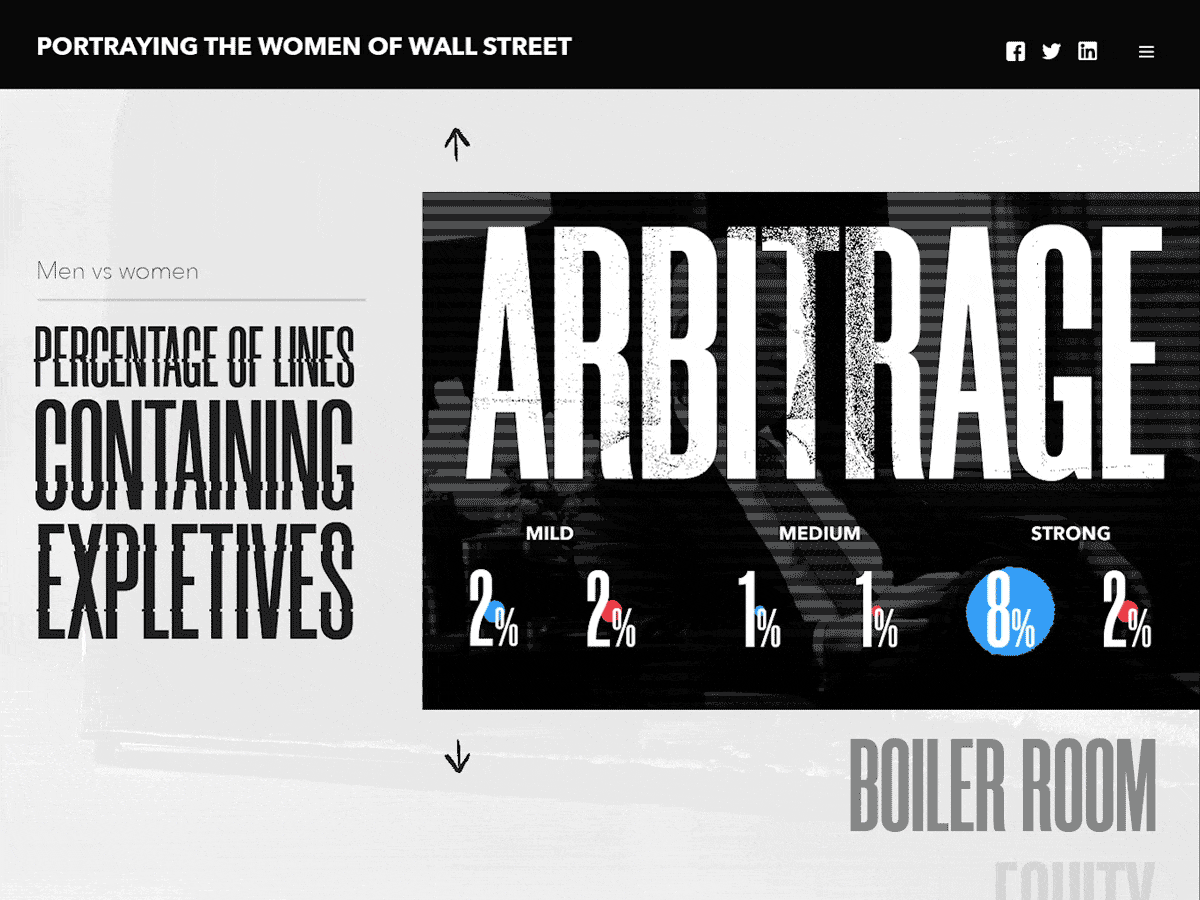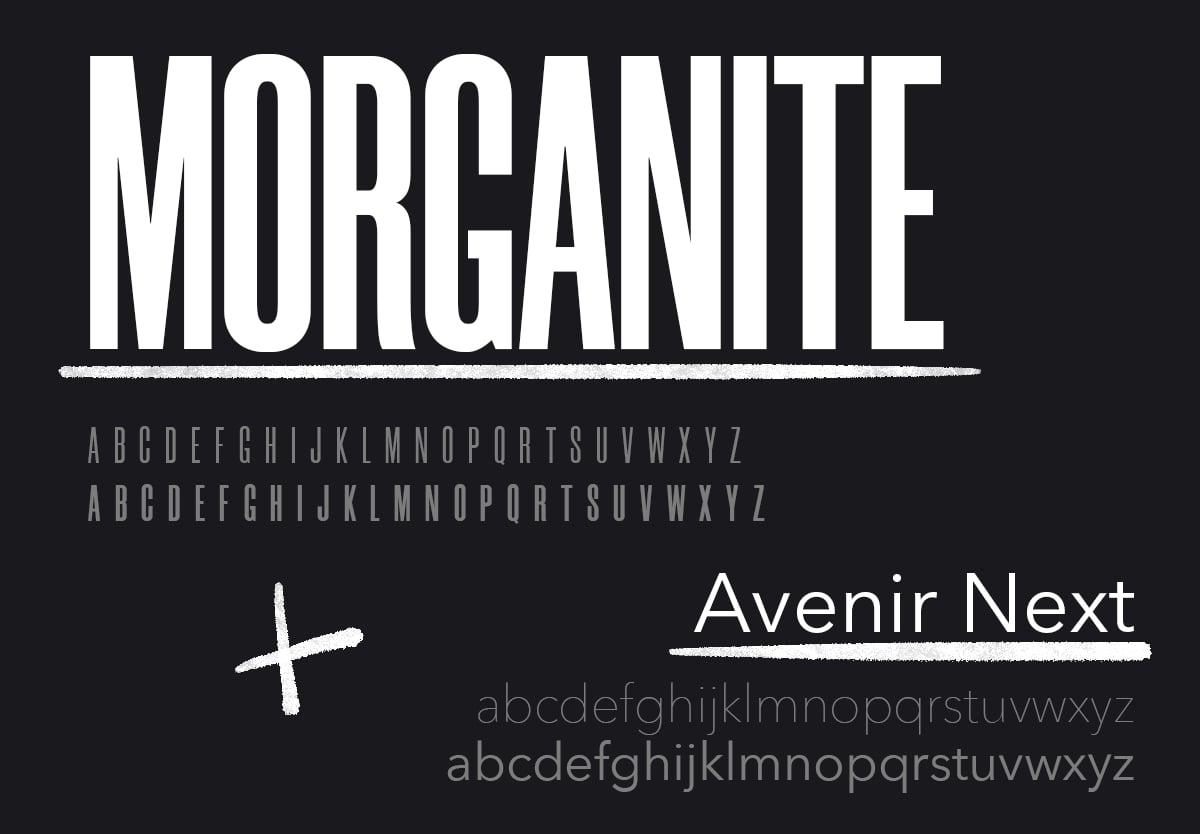 I combined Avenir Next – the client's font – with Morganite, a very tall and bold font that proved to be perfect for the style of the page. I wanted to create a feeling of uneasiness for the viewer by adding hand-drawn elements with glitched images from the chosen movies. The colour palette features black and white as main colours, with red and blue accents for the data points.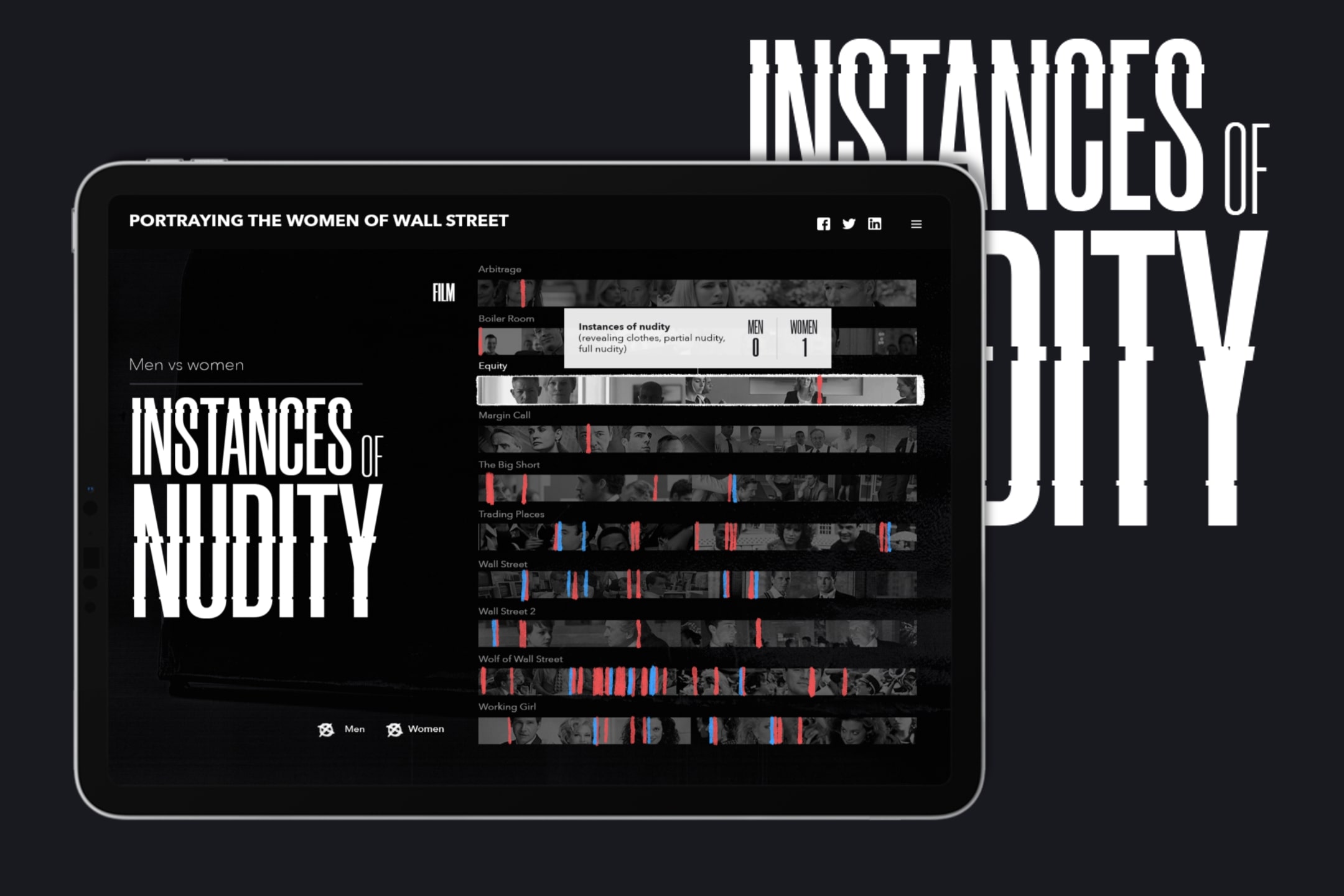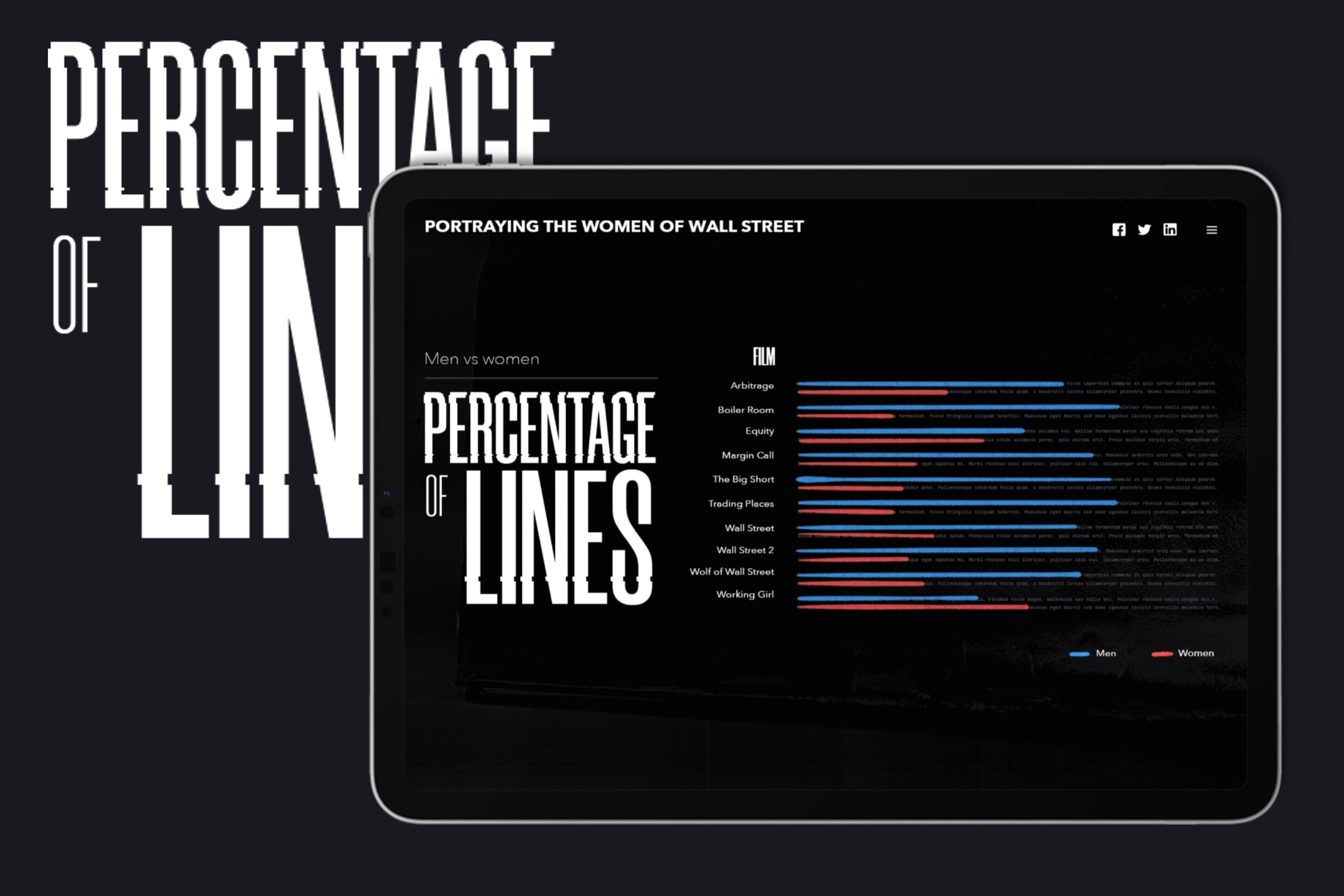 The page has a dossier-like feeling as if it's showing secret documents that no-one should see.